Via our Academy we can now offer all our corporate and individual clients a more powerful and more complete web-based learning experience.
Applied Learning offers web-based management, coaching and financial management to our clients through our Academy for some very good reasons:
it is always available – clients can access the Academy 24/7 from any internet access point anywhere in the world
it is totally flexible –  individual learners can study single topics or whole subject areas according to their own needs; organizations can provide development for individuals or groups of managers
it is highly cost effective – the economic benefits of the world-wide-web plus the cost saving of having no campus result in considerably lower enrolment fees
it enables very powerful learning processes – individual learning can be integrated with skill development workshops and in-job coaching to provided fully blended learning – the most powerful learning process available for individual and corporate development.
In looking to develop what we offer our clients in order that they can meet their needs for more capable people and greater organizational performance, we are adding yet more capability to our web-based learning offering. But we are doing it in a different way.  We are partnering with the dedicated web-based management college, Marshall Gurney Institute, to bring all clients additional benefits:
a dedicated web-based learning community – Marshall Gurney Institute is wholly web-based and serves a very wide learning community.  Applied Learning clients will be able to participate fully in all the shared web campus facilities and resources
wider experiential learning opportunities – Applied Learning clients can participate in the coffee shop discussions, create dedicated collaboration forums or form learning partnerships with managers from other companies
access to certificated or accredited learning – Marshall Gurney Institute has a team of tutors and examiners who can assess the standards of an individual's learning and provide formal certificates and/or accreditation
ability to build customized learning pathways – whilst the Institute has a wide range of learning pathways (programmes) for different needs or levels of need, we recognize that some individuals and organizations have specialized requirements. The Institute's advanced pathway tools can build customized learning programmes for individuals, cohorts or whole organizations.
opportunities to work towards achieving, for example, Chartered Manager status – Chartered Manager is a management award which is recognized throughout the world for the confirmation it gives of a manager's professional capability.
All these additional benefits are now available for all Applied Learning clients through our new partnership with Marshall Gurney Institute – the web-based management college.
Click on the image below to go to our partner Institute and learn more or use the Contact Us link to get in touch with one of our team.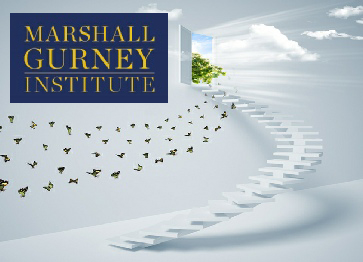 Contact us by clicking here.